You should be prompted for a login and password when you sign in to your local New Haven Server.  If you are NOT prompted for a login and password, it is very likely that the browser on your local machine has "remembered" your login and password from a previous login attempt.  That's fine, unless it has "remembered" the wrong login and password information.  Here's how to force your local browser to "forget" your previous login and password information so that it will ASK you to enter login and password information when you sign in:
To delete "Remembered Logins and Passwords" in Google Chrome:
1) First check the version of Chrome you are running.  From the menu button on the far-right of the screen, select ABOUT GOOGLE CHROME: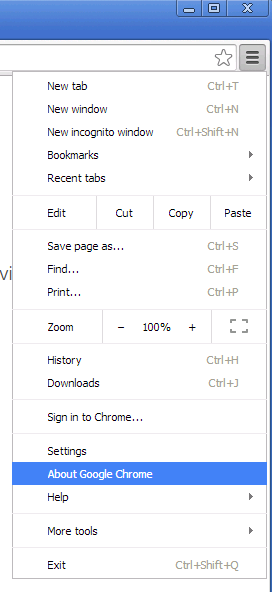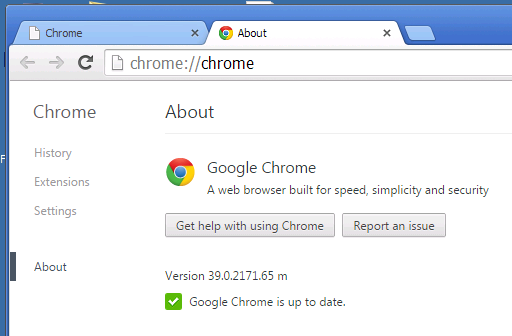 2) From the menu button (far-right), select SETTINGS: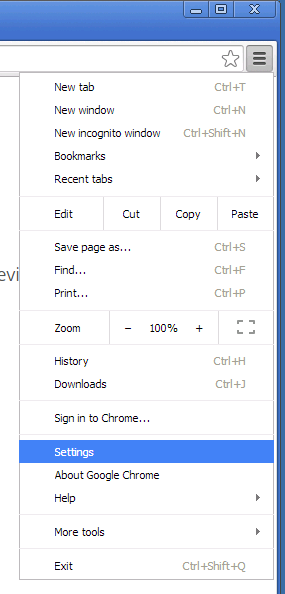 3) Click "Show Advanced Settings" at the bottom of the screen:



4) Under the "Passwords and Forms" section, click "Manage Passwords":

5) Under the "Saved Passwords" category, select the entry for your onsite New Haven server and hit the "x" (i.e. delete) button.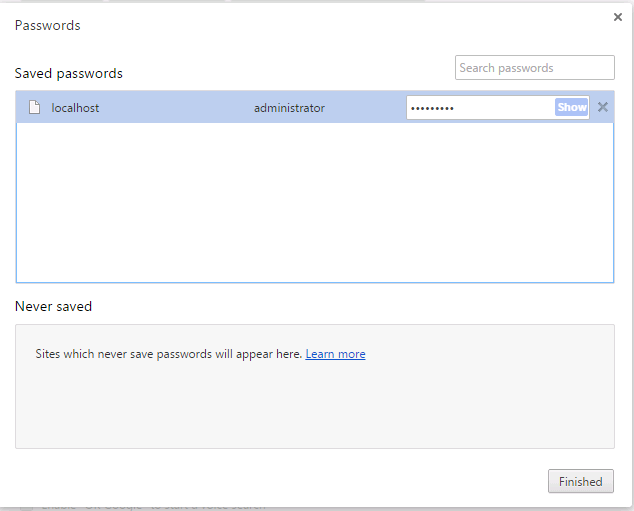 The next time that you access the Executive Briefing Service server, you should be prompted to enter your Login and Password to the service.