Just a little bit about who we are…
New Haven Technologies, LLC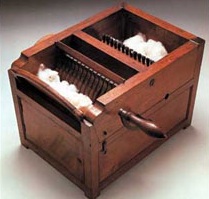 was founded in 2012 to provide management information to business-owners and CxO-level executives to manage and run their business more effectively.  The mission of New Haven Technologies is to provide transparent access to information about YOUR business so that you can make better, more informed management decisions.  The company name references New Haven, CT, which is the home of two items of interest:
Yale University – As one of the leading universities in the world, Yale represents the idea of "knowledge" and "great ideas".
Eli Whitney  – Famous as the historical figure who brought the concept of "mass production" to prominence through both the Cotton Gin and contracts to make rifles with interchangeable parts during the Civil War.  Mr. Whitney represents the idea of the ability to solve a common problem "once" through his designs, then allow many people to benefit from his work via mass production.
Our goal at New Haven Technologies LLC is to solve common business problems for a broad audience by providing transparency to the unique needs of each organization, but doing so in a way that can be replicated across many organizations.
---
About Dave Keller
Dave Keller

is the founder and Chief Consulting Officer of New Haven Technologies LLC.  Dave has spent over 30 years in the industry in a variety of roles in both business management and technology engineering.  His responsibilities have included:
managing a business unit responsible for $185 million in annual revenue at Apple Computer (now Apple Inc.)
software development to support the first recombinant DNA technology manufacturing plant in the world at Eli Lilly and Company
business operations management as Chief Operating Officer of Desktop Resources, Inc., a fast-growing MSP in Indianapolis, Indiana
Dave's accomplishments have been recognized via awards such as:
Two-time national award winner for Outstanding Business Communication
National award winner for Outstanding Channel Manager of the Year
Business Operations award for "2011 Top Adjusted EBITDA % Improvement" compared to peer organizations nationwide
Regional Outstanding New Business Development Award
Regional Sales Impact Award
Dave holds an MBA in Marketing & Management from Indiana University, and a B.S. in Computer Science from the Ball State University College of Honors.