HTG Peer Groups offer a uniquely valuable experience for MSPs
Running an MSP can be not only a tough job, but it can also be a bit lonely.  Most of your staff may be focused on the technical day-to-day aspects of the business, so you don't really have anyone to 'bounce ideas off of" from a management perspective.  And you try to set goals for your business, but things get crazy and the goals get pushed aside.  If that's happening to you, you should check out HTG Peer Groups.  They connect you with people in the same business that you are in, but not in your local market.  So you can 'compare notes' without worrying about helping a competitor.  Part of their process in the quarterly sessions is a 'deep dive' on 'the numbers' in your business.  It can be quite challenging to gather all that info.  And to truly get value for YOUR business, you MUST have accurate data about your business for the quarterly meetings.  You need to see the financial data for each line of business integrated with the "hours" (and related cost of those hours) that your team spends in each area. Pulling all that together seems like a great idea. We agree.
We include a wide variety of interactive reports which allow you to see ALL those Lines of Business on one screen so you can evaluate them on EHR (Effective Hourly Rate), Profitability, and any/all of over 30 other metrics. (click the image to enlarge)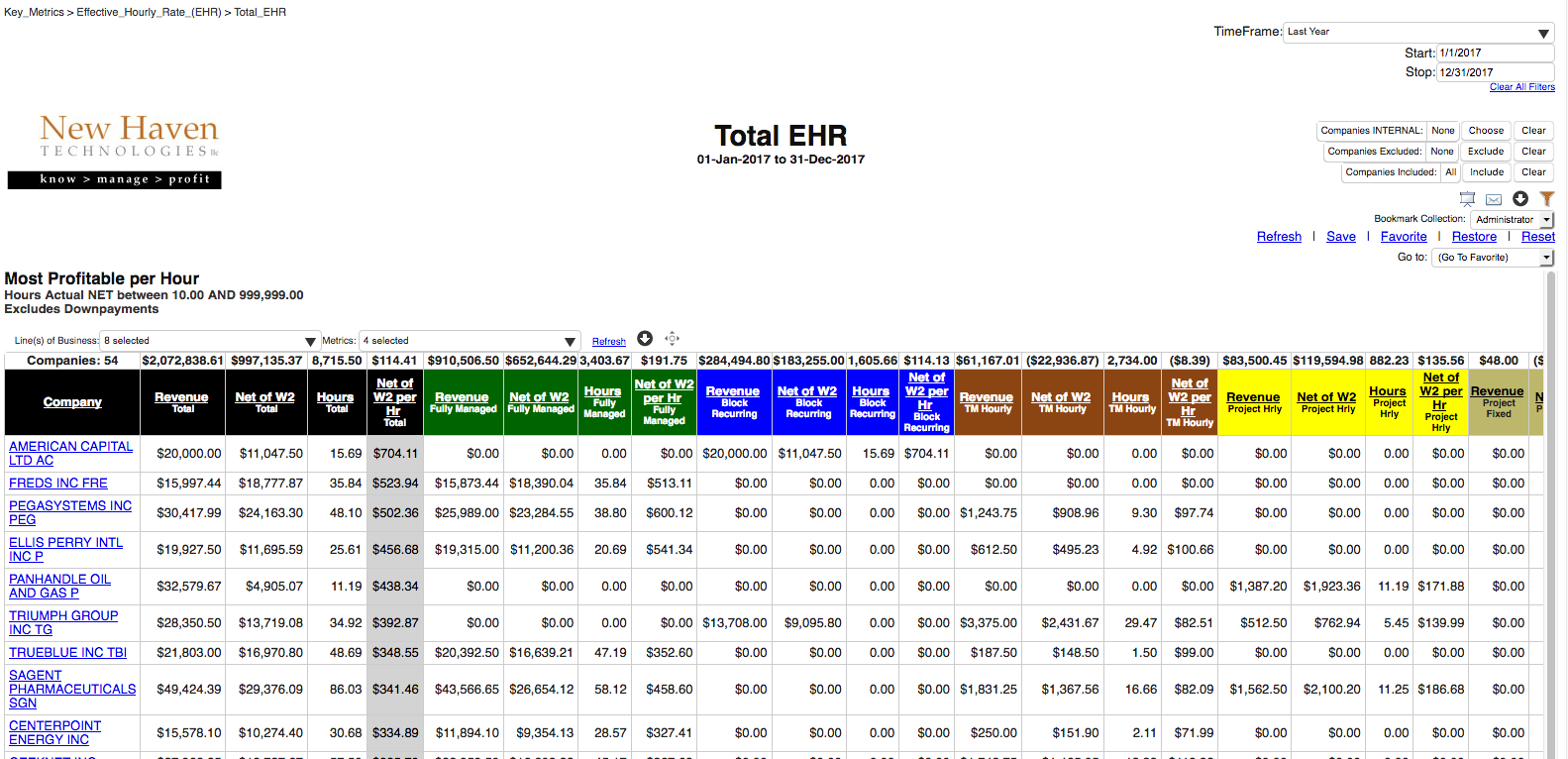 Drill down to invoice line item and time entry detail by clicking the hyperlinks. Interested? Contact us today for a personalized one-hour web demo of our over 200 reports, dashboards and smartphone reports for ConnectWise.