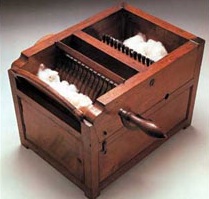 New Haven Technologies, LLC was founded in 2012 to provide management information to business-owners and CxO-level executives to manage and run their business more effectively. The mission of New Haven Technologies is to provide transparent access to information about YOUR business so that you can make better, more informed management decisions. The company name references New Haven, CT, which is the home of two items of interest:
Yale University – As one of the leading universities in the world, Yale represents the idea of "knowledge" and "great ideas".

Eli Whitney – Famous as the historical figure who brought the concept of "mass production" to prominence through both the Cotton Gin and contracts to make rifles with interchangeable parts during the Civil War. Mr. Whitney represents the idea of the ability to solve a common problem "once" through his designs, then allow many people to benefit from his work via mass production.
Our goal at New Haven Technologies LLC is to solve common business problems for a broad audience by providing transparency to the unique needs of each organization, but doing so in a way that can be replicated across many organizations.